Beyond the Supermarket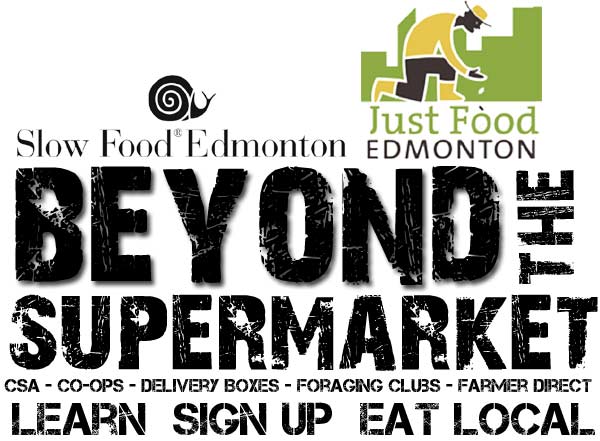 Explore the many ways to get your food – beyond the supermarket!
Community Supported Agriculture programs, food boxes and delivery, co-ops, community gardens, clubs…. meet the people behind them, find out what will work for you, and sign up!
Where: Nina Haggarty Arts Centre (Opposite Alberta Avenue Community League), 9225 118 Avenue Northwest, Edmonton, AB T5G 0B1
When: March 20th, 2-5pm
Entry by donation to Slow Food Edmonton
If you are a farmer or coordinator who would like to be involved, please email beyondthesupermarket@gmail.com . Participation is free. If you cannot attend in person, consider sending one of your customers, or supply us with multiple copies of your information.
More details to be released soon. Find us on Facebook!
This event is a partnership between Slow Food Edmonton and Just Food Edmonton, and will be run in conjunction with Seedy Sunday.